6 Ways Data Science is impacting the e-commerce industry
4 min read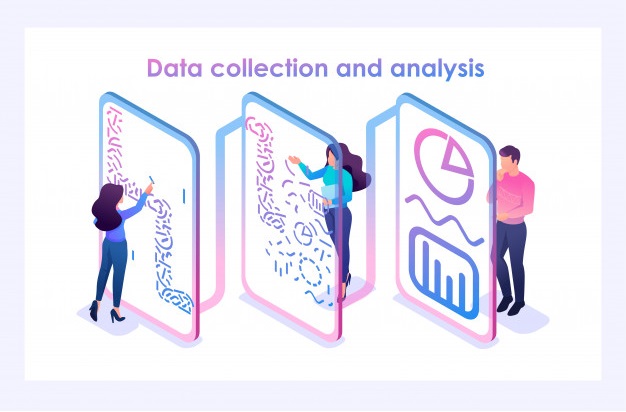 In this era, data has emerged to be an effective tool to manage businesses. As most of the companies are relying on data sets to clearly, understand performance metrics to attain better business decisions.
These data science tools examine the profits, losses, and influences customers to buy valuable assets by tracking customer behavior. The reason every eCommerce app development company is leveraging data-backed applications to create powerful online platforms. Moreover, retail brands perform data analysis to create customer profiles and evaluate their obtained scores to promote their products based on customer preferences. Hence, in this blog, we have discussed 5 emerging data science applications used in the E-commerce Industry.
Managing Inventory
It is a prevalent fact that lack of required goods and services can be a deterring factor to retain your potential consumers. Inventory can be described as stockings of goods for later use in the time of crises. Moreover, Inventory Management is a fundamental resource for businesses to optimize tools and resources to increase their sales. Online retailers always require effective management of inventories, if there's a sudden deterioration in sales then supply tends to remain unaltered.
The latest machine-learning algorithms analyze and examine data between the elements and supply in information details, pattern detection, and association between purchases. The machine learning analysts conduct a detailed analysis of data and then devise strategies to increase sales, ensure timely delivery and management of inventory stocks.
Sentimental Analysis of Consumers
Sentimental Analysis of Consumers has always been surrounding the dimensions of business for a long timeframe. Nowadays, machine learning algorithms are powerful enough to optimize, simplify and automate a tremendous amount of time by giving precise results.
In this case, social media is considered as an essential tool for data scientists to perform sentimental analysis for consumers. A learned data scientist uses language processing capabilities to analyze words focusing on the positive and negative impact of the customers towards their brand. Hence, these feedbacks and positive responses assist E-commerce businesses to improve sales of their products.
Driving Sales using Recommendation Engines
Primarily, recommendation engines are versatile tools to maintain the retailer's workplace. Furthermore, Retailers leverage these engines to drive the customer towards purchasing the product. Always ensure that providing recommendations helps online retailers to increase sales and to utter emerging trends.
There arises a question of how people do this activity? The answer is very simple, as these recommendation engines are built on powerful machine learning tools and deep learning algorithms. These algorithms and relevant resources are designed to keep a track record of all your online customer behavior to analyze the patterns to recommend suggestions based on the provided data or information.
In this regard, whenever Netflix suggests movies or TV serials to you, it's something you are always looking ahead to watch in future years. The similar instances are also followed by Amazon, It is solely based on your previous searches and history of buying products, Amazon also provides discounts and recommendations on them as well. The motive is to examine how buyers can resist something that is required by them, especially with discount rates. The complete procedure involves an essential deal to filter data by conducting analyses of machine learning algorithms. If you want to enhance sales of your online store then hire a leading eCommerce app development company and use targeted recommendation engines.
Optimizing Pricing Packages
Pricing and cost metrics is one of the essential tasks to be considered by online retailers, manufacturers and potential consumers. It requires an all-rounded attention-seeking span to optimize several avenues comprising of market segmentation, analyzing competitors' ranking and more. The pricing details should not include costs to develop a product but allows customers to purchase that product keeping in mind competitor prices.
These computations are processed by the use of machine learning algorithms which analyses a set of parameters including price flexibility, location guidelines, and buyer preferences and pricing packages of your competitors. Later, it draws optimal pricing allowing both parties to benefit from these pricing packages. This is a well-optimized tool for online retailers to market their products cost-effectively.
Incorporate Merchandising
Merchandising is an important part of any online retail business. The concept of merchandising is to create strategies that empower sales and promotions of the product. Moreover, merchandising influences decision-making skills from consumers using digital marketing channels.
Whilst cost-effective pricing packages and improved brand awareness draws customer attention to enhance visual presence, revolving merchandising helps you to keep your collective details in a manageable form. The merchandising algorithms analyses datasets that take business insights and prioritizing sets of customers taking into account seasonality, relevancy, and trends related to the E-commerce Industry.
Location Analysis of New Stores
It is a prevalent fact that location analysis is an essential part of data analytics, before getting involved in a business can decide where to open up their business. It is essential to analyze reasonable possible business locations to settle on the foremost aspect.
In this case, the algorithm used is quite simple and quite effective. The business analyst analyses the given data with the significance of demographics. The coincidences in zip codes and locations give us the business insight to examine the potential market. Moreover, market competitors are also taken into consideration by analyzing the locations. Furthermore, the algorithm is capable of analyzing retail networks to feature the most suitable decision.
Wrap Up
In a nutshell, the applications of data sciences are revolutionizing various dimensions of technology. It helps businesses to make improved decisions based on data also referred to as data-driven decisions. Every eCommerce app development company is helping online retailers build communication platforms and use data-powered tactics for their target audiences.
Read Also:

How Influencer Marketing Can Boost Your E-commerce Store

How To: Get leads with content marketing