How Influencer Marketing Can Boost Your E-commerce Store
5 min read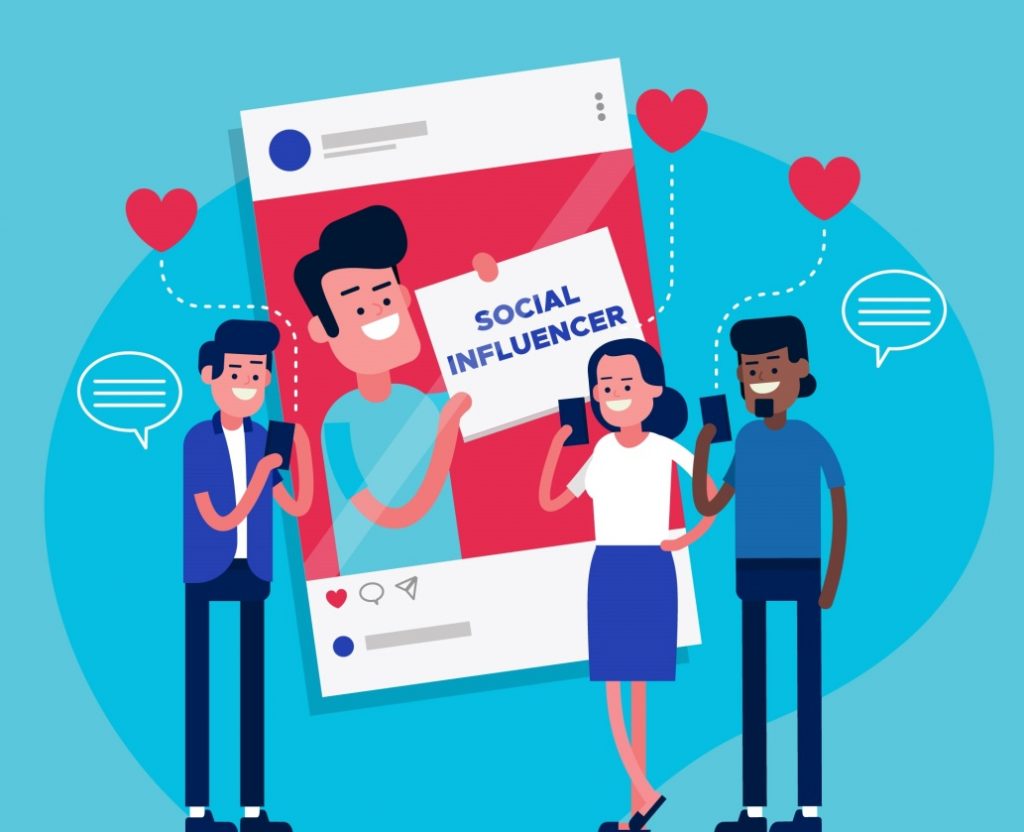 If you are looking to reach out to a huge range of cult audiences and sharing amazing values with your highly-targeted customers, then influencer marketing can provide a helping hand. If you have been working tirelessly hard to enhance the online visibility of your E-commerce store, then pay a few high-rated influencers to advertise your virtual store for you. Several giant brands are investing in influencer marketing to fast-track their ROI and customer outreach. Every leading E-commerce app development company creates online retail platforms that leverages influencer marketing for brand outreach.
All You Need to Know about Influencer Marketing
As one of the leading content marketing strategies, influencer marketing has become increasingly popular in various industries. To effectively promote your E-commerce store and a wide range of products, you collaborate with a well-known influencer with thousands or millions of followers. From sharing products on personal Instagram pages to managing outdoor events or creating blog posts, there are various ways influencer marketing can work its magic. Top-notch E-commerce app development company help leading brands in the industry target top of the heap influencers to boost brand value and conversions.
Influencer Marketing on Instagram
Instagram has more than a billion users making it one of the leading social media platforms for businesses and brands. Besides Facebook, Instagram has attracted a larger audience of millennials based on Analytics. According to Statista, over 80% of people explore new products using Instagram before deciding whether to make a purchase. When it comes to brand-led communication, influencer marketing can connect the customers with the brand and the products they sell. Sharing Instagram content is crucial to reach out to your target customers and promoting brand values in the best way possible. The following are a few ways influencer marketing can help your brand skyrocket brand presence.
Enhance Organic Growth
Using Instagram ads is still an incredible way to boost online visibility and ensure you are gaining high traction among your target audience. From leveraging Instagram Live and stunning images or videos, brands and E-commerce stores can connect with their target audience. Even if you have hired the best E-commerce app Development Company, using social channels can be great. Instead of connecting with a single piece of content, consumers can regularly engage with high-quality content resonating with their brand values. Different kinds of influencers or creative brand ambassadors can use their content to attract a specific range of audiences. Some high-end influencers ask for vouchers or money to share sponsored content, while others require referral traffic to promote your products.
Boost Targeted Niche
Every social media platform ranging from Twitter to Facebook and Instagram offers various ways for consumers to engage with the type of content they find appealing. Using hashtags can be a simpler way for anyone to access and remove content based on their preferences. A leading E-commerce app development company creates online stores that use certain hashtags to build a unique identity for themselves. When it comes to curated content, the Instagram Explore page produces content based on your preference only. Instagram is the best social channel to promote E-commerce products to the right target audience.
Improve Personalization
One of the major reasons Influencer marketing offer top of the heap benefits on Instagram is it connects high-grade influencers to the target audience. And how does it happen? By building a meaningful connection with consumers and influencers, E-commerce stores can leverage this social media platform. Influencers can help online retailers promote their incredible products and create a brand identity. Leveraging influencer marketing can help online retailers boost sales and product value. Customers follow influencers and ambassadors for their incredible content, and will buy products they are using frequently. With the help of a top-rated E-commerce app development company and famous influencers, online retailers can build a positive brand identity and gain traction in the competitive industry.
Picking the Right Influencer for Your E-commerce Store
Brands can create an amazing list of popular influencers and start pitching to them. Understand the influencer's persona and values before requesting them to advertise your E-commerce store or the products you offer. In this way, you can perfectly fit with influencers that fit your marketing campaigns and who can help you sell products effectively. However, there are a few red flags you should know about before pitching to leading social media influencers.
More engagement means customers are ready to learn more about the products influencers are using. Collaborating with top-notch influencers means engaging with their regular audience. There are many high-end influencers with only a thousand followers but high engagement in the comment section. Also, other influencers have millions of followers but not enough customer engagement.

Influencers charge brands when it comes to advertising products on their social media profiles. If social media influencers are sharing sponsored content on every other picture, then they are working regularly with giant brands. Ensure social media influencers have honest reviews, trustworthy bio, and have meaningful relationship with their followers.
Online Tools for Influencer Marketing
Many available tools can help E-commerce stores find the best influencers in the specific niche or industry. There are several online tools with identical functionalities and testing them to capture your target audience is one of the best ways. The following are a few reliable tools to use to connect with popular influencers.
Peg is an all-in-one platform designed specifically for power-pack influencer marketing and has wide range of features. By using best filters and features, you can find top of the heap influencers for your brand.

As one of the most brilliant influencer marketing platforms, Reachbird can boost your influencer marketing in the right direction. From emerging brands to leading agencies in the world, many use Reachbird for influencer marketing.

Buzzsumo is one of the leading platforms helping brands and businesses connect with the best influencers around the world. Thousands of marketing experts use Buzzsumo to figure out the truth about the type of content that works for their businesses.
From hiring the best E-commerce app development company to collaborating with the best social media influencers, online retailers can skyrocket their sales and growth.
Read Also: