Top 4 ways to create a viral product marketing strategy
4 min read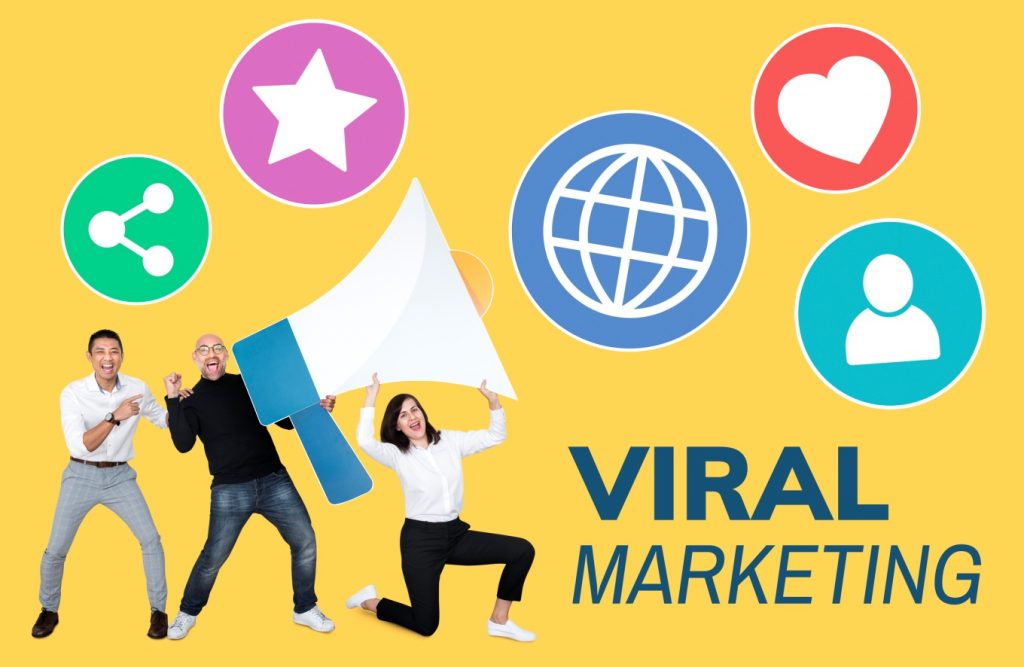 Every marketing strategy revolves around boosting the brand identity and making the products go viral among the target audience. The primary goal of building a compelling marketing strategy is to reach out to as many potential customers as you can. Try categorizing your marketing strategies into two ways which include marketing strategies for the targeted audience and building a viral campaign. Marketing experts need to use high-end features to make their products scalable and shareable with potential customers. Ranging from referral rewards to long-term growth, various strategies can help you build a staggering product marketing strategy. One of the best ways to make the product go viral is to engage customers to talk about your products and leave multiple reviews. It can help you gain traction in the industry and nudge your marketing strategy in the right direction. Also, carefully planning and implementing such strategies can be super effective. Here are four incredible ways to build a reliable product strategy.
Benefit from Achievements to Boost Sharing
Brands can get huge benefit of massive achievements to get in touch with top-rated influencers and current users to speak about your new products. In this way, brands can engage the target audience to speak about your products or services. Try inviting a few influencers to speak about your brand new products that can help you elevate brand identity and visibility. Try getting a great boost from top of the heap influencers your customers know about and frequently engage with. Whether you are engaging with leading influencers or signing up for beta testing, you must gain much-needed traction in the industry.
Speaking about the products frequently can help marketing experts make the brand new products go viral. After building an online store with the help of an expert eCommerce app development company, the second step is to brainstorm purpose-driven marketing campaigns.
Use Awards or Badges to Reward Customers for an Early Purchase
If marketing experts are given a three-month deadline to influence over 8,000 people to sign up for the products, then they might feel a bit nervous or worried. But by using high-quality products and user-friendly marketing plans, various elements can make the product launch. Using customer badges is an incredible way to entice potential customers to purchase your products. This marketing strategy can help you build a loyal fanbase and advertise a valuable product for customers. You can allow people to use badges on their websites in exchange for building a compelling brand identity. In this way, marketing experts can receive data from their customers and leading influencers. The first thing to do is boosting user acquisition which means marketing everything and checking which strategy is effective.
Request for Social Shares and Marketing Emails
Brainstorm about the type of products and services to advertise them in the best way to target customers. If customers love your products, then ask them to share pictures on their personal social media profiles and earn points. Send a few application forms for customers to fill and add their personal information which can help brands gather personal data. Customers who are willing to share product reviews are special ones and should be rewarded accordingly. Many brands are sending personalized messages to their customers who have bought pre-ordered items on sale. Request the customers to share products with the entire community which can boost the product launch and ignites a chain reaction. Many leading brands are working tirelessly hard to build a compelling marketing campaign to make their products go viral.
Every eCommerce app development company can build a mobile app for your online retail business. But not everyone can create a power-pack marketing campaign to make the products go viral.
Ask Famous Influencers to Send Gifts
Besides making badges or promoting products on social media, brands can send a few products to renowned influencers. It has become a norm among many marketing campaigns to give a few samples to influencers who run gift campaigns and award it to their followers. This can help brands aware customers about their amazing products and invite people to sign up seamlessly. Give influencers a certain access code to offer it to their target audience to increase sales and brand outreach. Make your products invitation-only to make the customers excited. Influencers can make the code available for a few hours for customers who can boost sales and customer outreach.
When it comes to viral marketing, brands have to think constantly about creating an engaging marketing strategy to get in touch with the target audience. Apart from hiring an amazing eCommerce app development company and making powerful marketing campaigns, try to make the product strategy tailored for the target audience.
Read Also:

How Influencer Marketing Can Boost Your E-commerce Store

How To: Get leads with content marketing